Our Services
A Solar Company Led by Award-Winning Roofers at Shanco
Shanco's solar company comes from our drive to continue to evolve within the roofing industry. Shanco has won numerous awards for our depth of roofing knowledge. We bring that level of expertise and mastery to every solar panel and solar shingle that we install. From solar shingles to rack-mount solar panels, Shanco provides a breadth of solar products, roofing skills, and extensive warranty packages to help your roof generate clean energy for many years. Our solar consultations begin with a thorough roof assessment to ensure that we match your home with the correct solar product. Contact Shanco's team of solar experts to start the process.
Aesthetically Pleasing
Shanco recognizes the demand for a rooftop solar array that integrates with your roof while being unobtrusive. Shanco has partnered with solar brands to bring solutions that perform to a high standard while looking good on the roof of your home.
Solar Products Built to Last
Shanco uses top-of-the-line products for all roofing installation and our solar division is no different. We use Tier 1 products only for all solar projects. By providing industry leading products, Shanco ensures that our customers will benefit from a premium product that generates clean electricity for the future.
Industry Leading Solar Warranty
All Shanco's solar products carry a full 25-year warranty. This includes solar shingles and roof-mount solar panels. No questions asked. Partnering with Shanco for your home's solar needs will keep the future looking bright.
Electricity Rates Continue to Rise
Did you know the price of electricity has increased by 64% over the past twenty years? Solar allows homeowners to own the means of energy production. Owning your electricity means that the impacts of rate hikes will be minimized.
The Ultimate Roof Upgrade Installed by a Roofing Company
Anything else just doesn't make sense.
We care about your roof FIRST. Solar companies will poke holes and drill wherever it fits – this is not the case with Shanco. Inspection on your roof first before building the system – we design the system to work for your specific roof/home, rather than slapping panels on.


The Roof You Know with Solar like You've Never Seen Before.
Shanco is a trusted name in roofing services in the Washington DC metro, NOVA, and Richmond areas. We're proud to announce that we provide solar installation services for the communities we serve.   Professional solar installation brings a clean energy option to your home. Using an expert roofer diminishes the chances of roof damage by a solar installation company. Shanco combines award-winning service and an understanding of proper solar installation on the roof of your home. 
With Shanco Solar Take Advantage Of: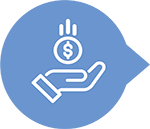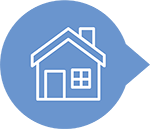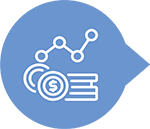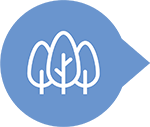 Energy Savings at the Palm of Your Hand
With the provider's energy app, you can monitor your energy production in real-time. Control your system from anywhere with instant alerts and remote access.
Schedule FREE Solar Assessment
Limited Time Offers



Reviews
Highly Reviewed
We have earned countless positive reviews from our residential and commercial customers, which means you can trust us to provide the best service.
More Reviews
"We could not have been happier with our experience with Shanco. Steve H***** was our project manager. The entire process went smoothly and they ambeat their delivery date. The installation crew was on time and worked efficiently and the roof looked great. We couldn't even tell they had been there after they left. I saved this for last. Shanco was also the best price we received."
Mark L
"I had a great experience getting my roof replaced with Shanco. Derrick was responsive and clear answering all of my questions. I was able to schedule the replacement quickly, and the crew was prompt and finished the job quickly. Bruce, the assigned project manager, was there to provide updates, answer questions, and made sure to leave a clean yard behind."
Amy Kennedy
"The staff worked with utmost care for precision and professionalism.The material used staffs' service delivery are just excellent. I have no hesitations referring them to prospective clients."
George I
"Our experience with Shanco was very satisfying they did a wonderful roof replacement we had numerous questions they were always available to answer our concerns. Our consultant was fantastic he helped us every step of the way we would definitely recommend Shanco they are a superior honest company their workm is far exceeding."
Antonio B. Valentin
"Very professional. Very knowledgeable. Kept us informed at every step. Worked closely with our insurance company Shanco offers only the best rated shingles and products. We are very pleased with their work."
Doreen K
Featured Blogs

Top Tips For Getting Your Roof Ready For Santa!
As the days grow shorter and the air turns crisper, winter's arrival becomes more apparent. The streets are dusted with a serene layer of frost, and the aroma of cozy wood-burning fires fills the air. Day by day, we edge closer to the eagerly awaited Christmas season.


Let's Talk Home Upgrades - New Roof ROI
A new roof is often the most significant remodel that a property can undergo. The investment in roof replacement will help to add curb appeal and durability to a home.   However, you may be curious about the return on investment (ROI) of adding a new roof to your property.
s